Apr 05
Posted under Puerto Rico, Trips & Tours by MicheleP.

BLOG

I've been sorely neglecting the blog of late. I have lots of stories to tell but sometimes just thinking about how to tell them makes me tired! I kind of like the one-line Facebook entries better – much less effort involved

. But looking back, I love having a record of our life adventures so I need to get back on the blog wagon.
One of our recent adventures was a weekend trip to Rio Grande for Scott's birthday celebration. We stayed at the Wyndham Rio Mar and had a fabulous time. From our room we had a wonderful view of the ocean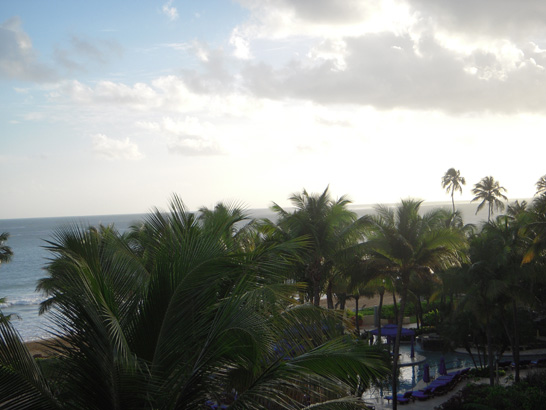 We enjoyed some quiet walks on the beach, hanging out at the adult pool, lunch and drinks poolside and even lost some money in the casino.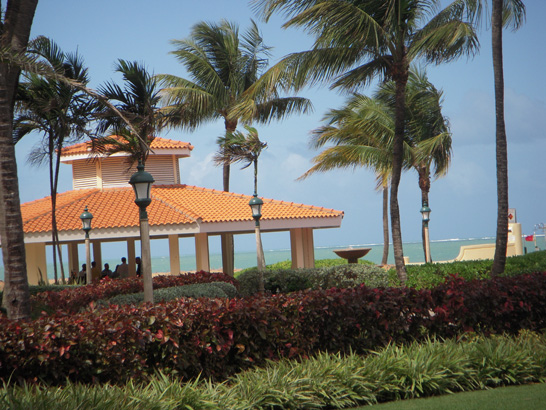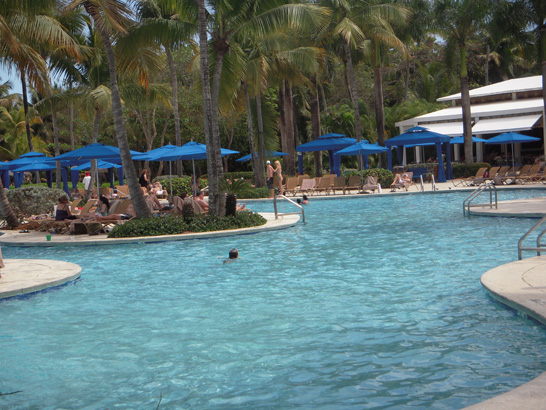 And what about the girls, you ask?
TWO BEAUTIFUL WORDS: KIDS CLUB
The girls had a blast in the resort's Iguanna Kid's Club and got to play tennis, get their hair braided, feed some very large iguanas and do "arks" & crafts.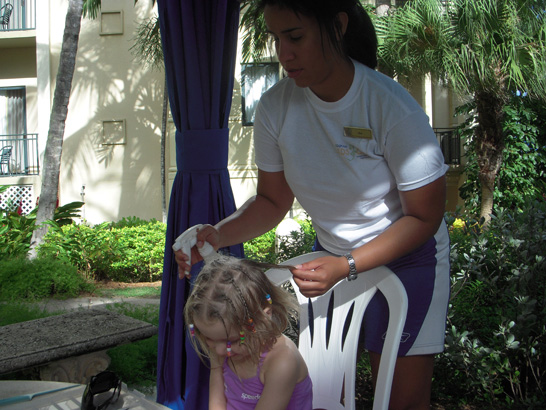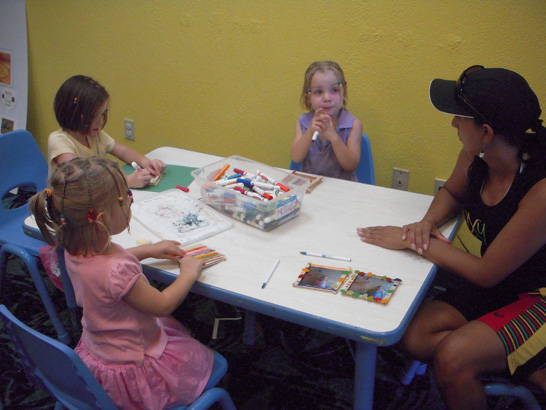 As you can see from the picture, Libby was less than pleased when it was time to leave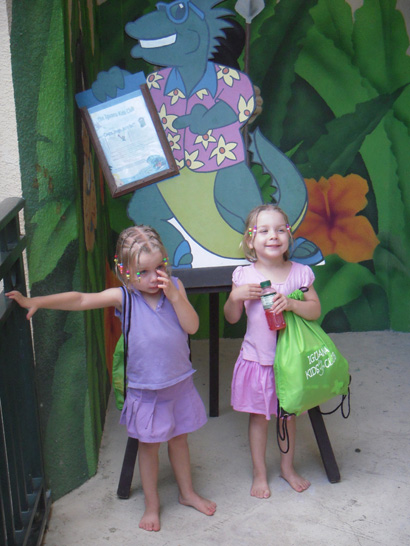 It was a fantastic weekend, one of those where you remember how fortunate you are to actually LIVE here



Comments (8)