A while back I posted about our current utility dilemma.
After talking with several people, we pretty much knew that our water bills could not be accurate – $39.42 every TWO months just wasn't right – but who were we to argue?!

Over Thanksgiving, we noticed our pressure was down again and so we called up the water company and they said they would send someone out to look into it. We wondered if maybe our account was somehow confused with the house across the street that has been vacant since we moved in.
The next week, the water company came out and made some adjustments. This week, we got a letter from them and I braced myself that inside would reveal one hefty water bill. However, I was pleasantly surprised to see not a bill (with the help of my Spanish-English Dictionary) but that they had replaced our "antique water meter with a new one at no cost to us to ensure accurate billing."
I wandered outside to take a look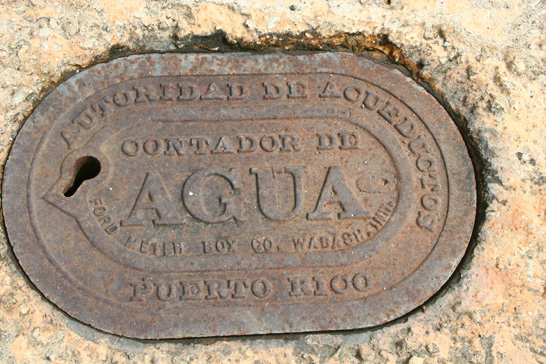 And I found this NEW GOLD SHINY METER where the previous black and rusted one used to be.
Ok, so if you're a little disappointed that my birthday surprise wasn't jewelry or some new fancy appliance, that's okay. I'm actually good with (virtually) free water for a year. And if you really feel bad for me, you are always welcome to send other shiny gold things my way.